COME ENJOY THE WINTER WONDERLAND WITH VOYAGEUR CANOE OUTFITTERS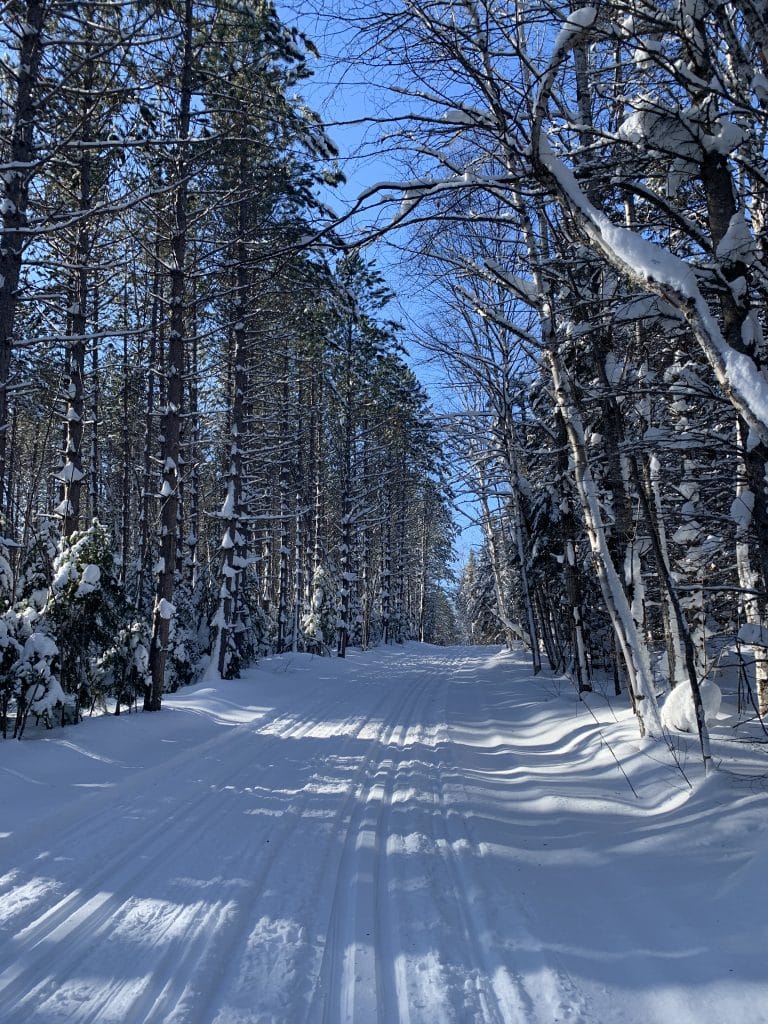 Whether it is the silent sports of cross-country skiing, snowshoeing, ice fishing, or the thrilling sport of snowmobiling, you are sure to enjoy your time spent at Voyageur. Our Paddler and Angler lodge units along with our Lookout and Riverside cabins are all winterized and available for winter booking. Each cabin has a propane fireplace to warm up next to when you are done with your adventures for the day. 
Cross-Country Skiing
Come to the Gunflint Trail for some of the best cross-country skiing in the United States. Enjoy over 200 kilometers of groomed trails and scenic beauty through the Superior National Forest. The annual snowfall is over 100 inches and is sure to provide you with great ski conditions from January through March. The trails wind their way through the pristine wilderness past scenic overlooks, winter moose yards, and towering pines. You will have the chance to see awesome wildlife while gliding across miles of groomed trails. There are a variety of trails for beginning to expert skiers and everyone is sure to find a favorite, there is even a lantern lit trail for evening skiing. The Gunflint Trail is the perfect place to ski and enjoy the solitude of the wilderness woods. 
Ice Fishing
Ice fishing on the Gunflint Trail is another favorite winter activity. Trout fishing is terrific and opens around the first week of January in the Boundary Waters. Check with us for updated dates on fishing opener each season. 
You can hike, snowshoe, ski or snowmobile into the BWCA for a day of fishing and exploring. Enjoy a shore lunch and lots of action while fishing through the ice. We can give insider tips and lake recommendations for your specific dates. 
Give us a call with any questions!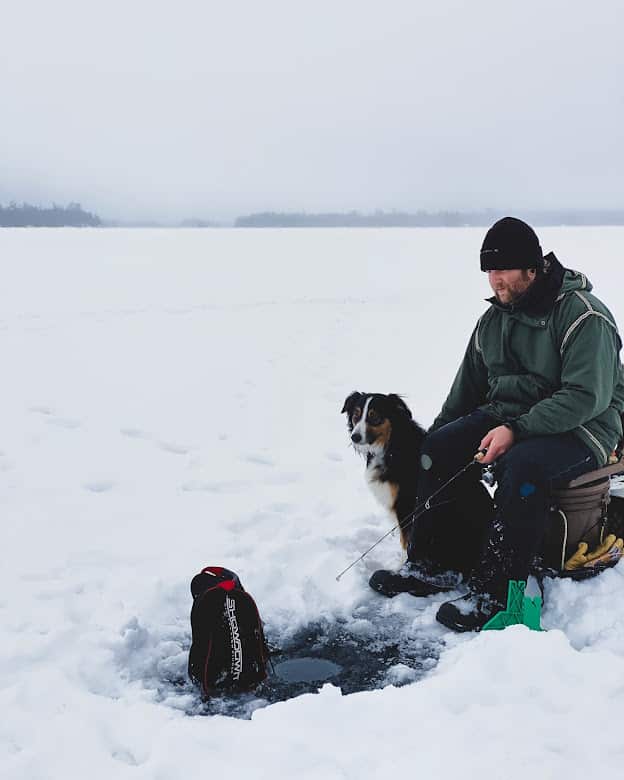 Snowshoe
Get off of the beaten path by way of the snowshoe. Snowshoe through the woods into remote lakes and through the forest. Explore the woods or a lake within the BWCA for a day of solitude or to get to a great fishing hole. There are even groomed snowshoe trails on the Gunflint Trail so come explore the woods by yourself or with friends and family! We also have private snowshoe trails right at Voyageur. These quiet trails are sure to impress and wind through the wilderness to Gulf and Romance lakes. 
Snowmobile
Snowmobile adventures are a great way to explore the wilderness. Travel into Canada on their trail system, cruise down logging roads or take the leisure snowmobile trail on the Gunflint Trail for a day. We do not rent snowmobiles, but we can contact you with local places that do
We would love to have you as our guest this winter!

Voyageur's Guarantee
We promise to make your participation with Voyageur a success. Please let us know if any part of your experience, which was under our control, did not meet your satisfaction. We will make it right for you!